Atlanta Storm
With an unparalleled dedication to high-quality coaching and positive player and parent engagement, Atlanta Storm sets itself apart as a rapidly growing comprehensive women's lacrosse program because of our commitment to serve players of all ages and abilities. Our full range of offerings including focused individual and team developmental opportunities, competitive performance elevation experiences, and our advocacy and exposure for players desiring to compete at the collegiate level, make us unlike any other program in the Southeast. We truly care about everyone within our program. With experienced coaches at all levels, we provide instruction by incorporating individual and team-based learning opportunities for players at every stage of their progression.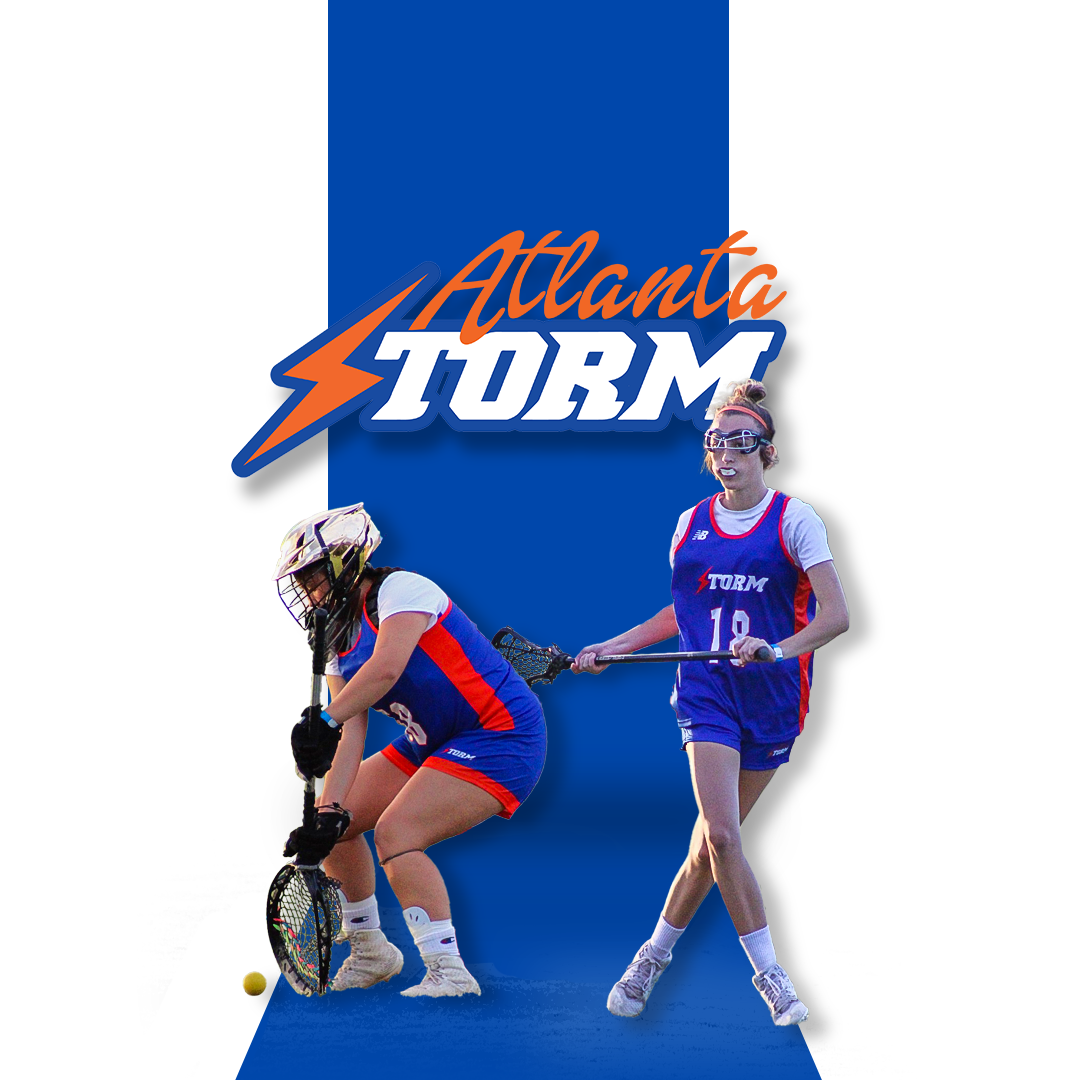 National Exposure. Elite Level Training.
Atlanta Storm Lacrosse provides programs to satisfy the specific need of your daughter. We offer camps and clinics for players just beginning their lacrosse experience and provide developmental fall and summer teams all around Atlanta to help them elevate their skills. For those who aspire for more, we provide small group training in our 7500-square foot indoor training facility and provide regular advanced field-based group instruction featuring former professional and college players. And for those who excel in the sport and have the ability and aspiration to continue playing lacrosse in college, we mentor and promote the most talented players in Georgia providing the opportunity to compete against the top lacrosse teams around the country at prominent recruiting events.
Georgia's Most Prominent Lacrosse Club.
Storm Success
Since the Fall of 2017, many of our Atlanta Storm players have gone on to play collegiate lacrosse at the DI, DII and DIII level. We know there is an opportunity for those in our program to play at the next level and we strive to find the right fit for them.
"
In our experience to date, The Storm program has blended high level, dedicated and experienced coaching staff with an encouraging and positive culture that builds girls up.The coaches are very approachable and are into positively developing and supporting the girls as players and people.
Maggie Patton - Parent
"
My daughters have played with Storm for 4 seasons and have loved every minute of it! The coaches are knowledgeable and truly love their jobs. They have taught my girls to be strong, confident players and cheer them on any chance they get!
Courtney Seredni - Parent
"
Truly impressed with the coaching staff, the written feedback provided to the student-athletes, and the many opportunities given for the lacrosse players to participate in a variety of tournaments.
Nile Yates - Parent
"
My daughter has really enjoyed her experience with Atlanta Storm. She has made great friends, has had fun, and continues to get better by having great coaching.
Joe Brown - Parent